Novastar EMT200 3D Emitter
$850.00
Regular price
$1,500.00
Novastar EMT200 3D Emitter
The EMT200 is a 3D signal emitter from NovaStar designed for LED displays. The emitter enables 3D display effect by working with 3D glasses and the controllers that support 3D function.
Obtains the 3D synchronization signal through Ethernet cables and can be connected to receiving cards.
Supports a VESA 3D signal output connector connecting to a third-party external emitter.
Novastar EMT200 3D Emitter Appearance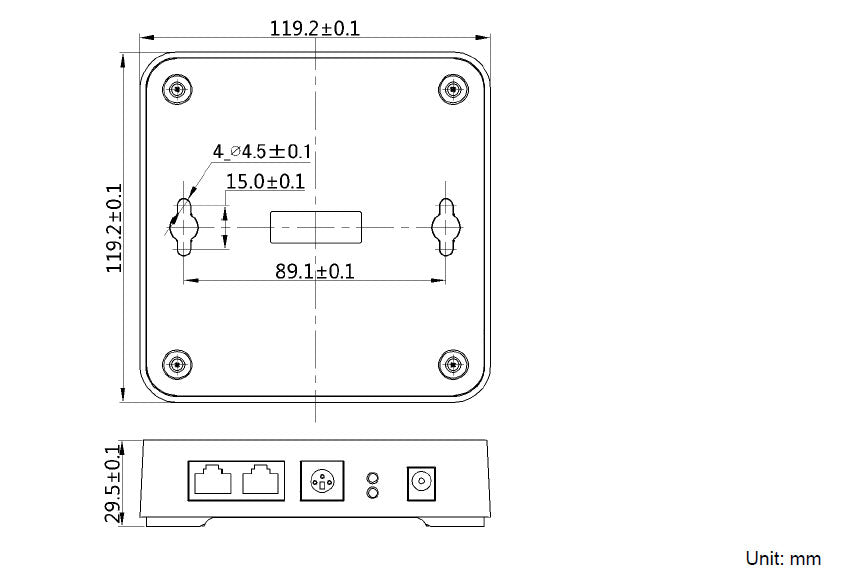 Novastar EMT200 3D Emitter Working Diagram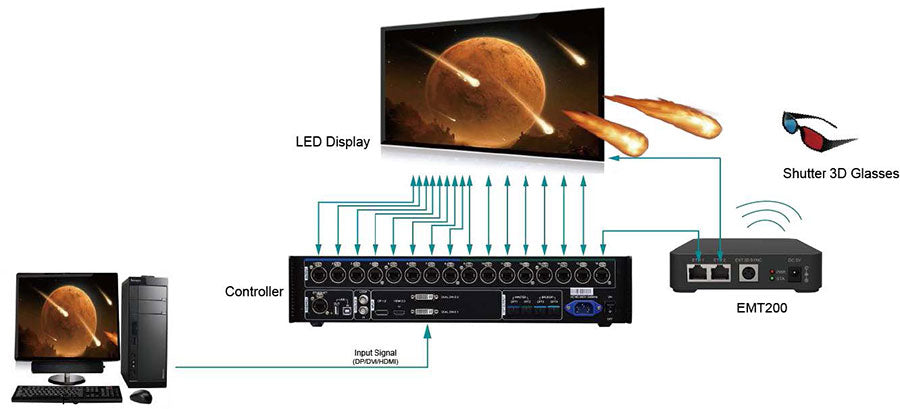 Specifications
Input voltage:DC 5V
Rated current:0.2A
Rated power consumption:1W
Normal usage range: 50m
Dimensions:119.2 mm × 119.2 mm × 29.5 mm
Net weight:170.3 g
Work temperature:0~40℃
Packing information
Packing box: 380 mm × 200 mm × 100 mm
Outer container: 390 mm × 210 mm × 110 mm
1 × RJ45 Ethernet cable (1.5 m)
1 × DC power adapter (5V2A)
5 × pairs of 3D glasses
(Maximum load:200pcs) 
2 × sleeve anchors
Further Information:

EMT200
Novastar EMT200 3D Emitter Specification