Shopping Guide
Welcome to the LED Conntroller Store,
You can use the navigation bar to find classified items, and of course the search function on the head of the page is also very fast.
Our products are actual stocks in addition to customized products.please feel free to purchase them. Some hot-selled items will be replenished in 1~5 days. If the items you need are not found, you can also entrust us to look for them, provided that the LED display screen related accessories. There are multiple versions of plugs for electrical products, and we usually ship them according to the country where they are shipped. Don't worry about whether it is suitable for the local lighting industry voltage.
For reasons that are well known, the value we fill out will be lower than the actual price.If a European customer needs to declare it truthfully, please let us know your EORI number. 
When you find the model and quantity of the series you want, use the shopping cart function if you need to purchase other items. (click Add to Cart)
If you need to checkout, just click the Buy with PayPal button or More Payment Options button to complete your Payment. If you don't have a PayPal account or would like to pay by credit/debit card, please select the more payment options.

PayPal Payment

At this time, a window will pop up. If there is a PayPal account, it will directly log in with PayPal ID and automatically generate a user ID of our website. At the same time, you can import the recipient information with one click. Then you can Checkout.
Credit/Debit Card Payment
Below the "Buy with PayPal" button you will find the "
More payment options
" button, click on it and fill in Shipping address information. Select "Credit/Debit Card" before confirming the order, and then we'll get to the Secure Checkout step.After payment, we are done.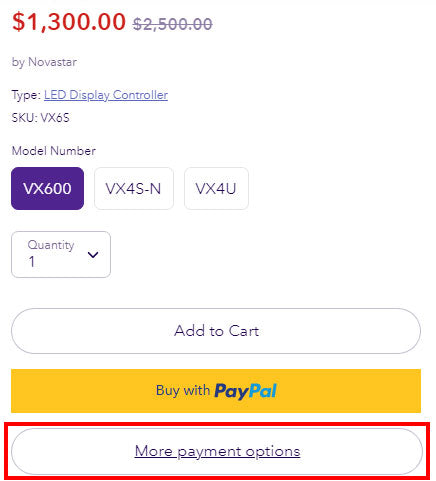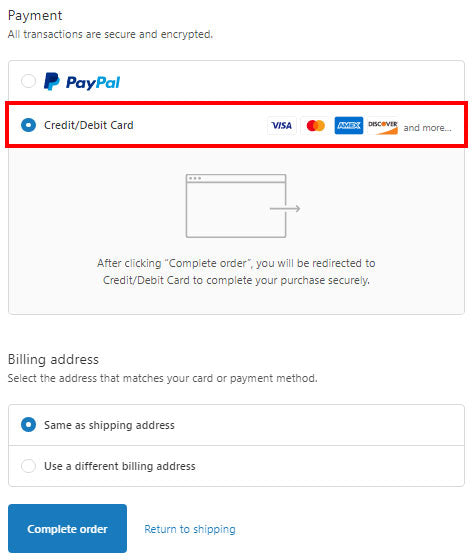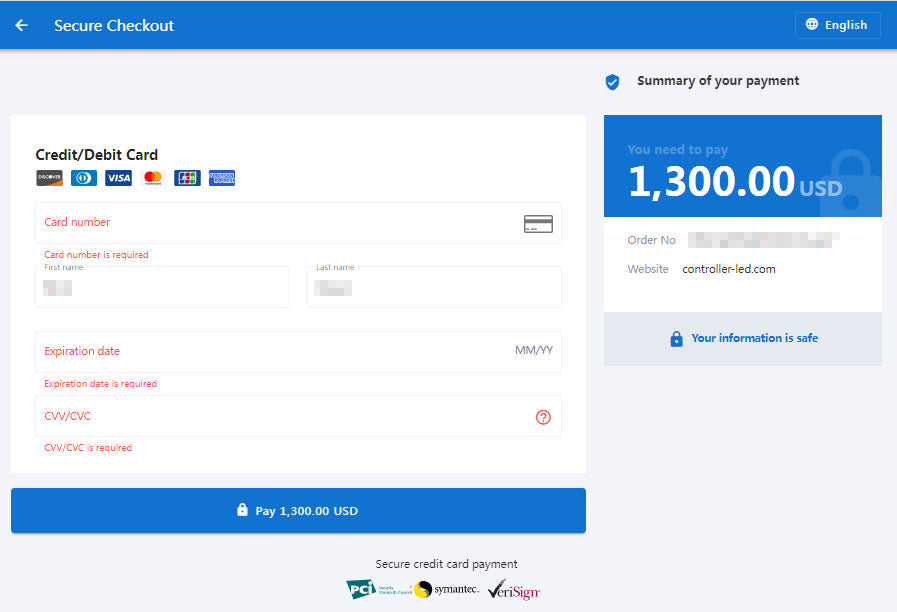 *

Our billing currency is the USD and we recommend that you use your USD account as your first choice of payment, other currencies will incur exchange rate fees.
After the checkout is completed, your order will be processed and delivered within 24 hours. The
tracking information of the order
can be viewed in both your account center and PayPal website. Therefore we strongly recommend that you be able to register for our membership. If you have any other questions, feel free to contact us.