K1 Portable WiFi DLP Projector 400 Ansi Lumens Andriod 7.1 2GB + 32GB 100 Inch Picture
$299.99
Regular price
$999.99
K1 Portable WiFi DLP Projector
1, the product standard: the whole machine,
remote
, power adapter, HDMI high-definition cable, paper manual (the machine built-in more detailed electronic manual APP), exquisite color box
2, interface configuration: USB2.0 interface, USB3.0 interface, AV interface, TF card slot, audio interface, AC power interface, HDMI HD cable interface, network interface
3、Functional selling point interpretation: 45 degrees manual/automatic keystone correction, 32G large memory, quad-core CPU, 10 pure glass lens, fully automatic focus, Bluetooth function, 2.4G/5G dual-band WIFI, HIFI sound quality, support 3D, wireless screen, Android system to download APP at will, AI intelligent voice.
4, applicable scenes: a variety of indoor and outdoor venues studio, to meet the training industry, education industry, insurance industry, hotel industry, beauty industry, architectural design industry, aviation industry, public security fire industry, the government part of the industry use.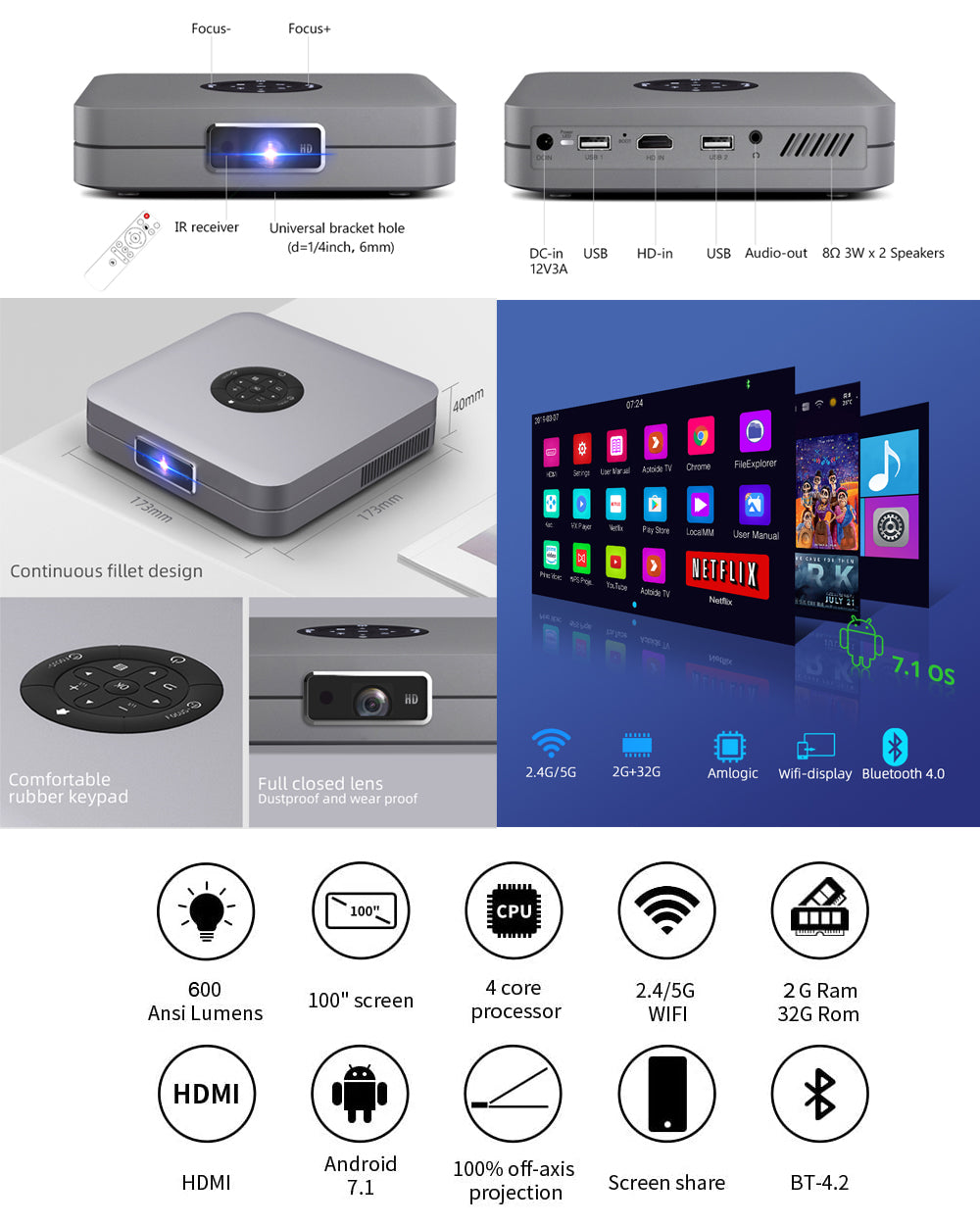 Optical machine
: the first U.S. Ti 2020 DLP Texas Instruments 0.23-inch DMD 960P optical machine, the real 10 pieces of high-temperature coating pure glass lens, transparent, never run out of focus, 99.9% picture uniformity, one-piece fully sealed optical machine brightness 600ANSI international standard, optical machine with 100% off-axis function, more conducive to lifting, put 100 inches, only need 2.5M distance.
Main Board
: This machine is a 6-layer blind buried 3rd order technology PCB motherboard, good heat dissipation, extremely stable.
Picture quality
: true DLP-LINK 3D function, the effect is the same as the cinema 3D effect, CPU is Mstar A53 architecture 64-bit 4-core, can hard decode 4K sources, standard 2 + 32G, dual-band Wifi + Bluetooth 4.2, no lag, super clear picture quality.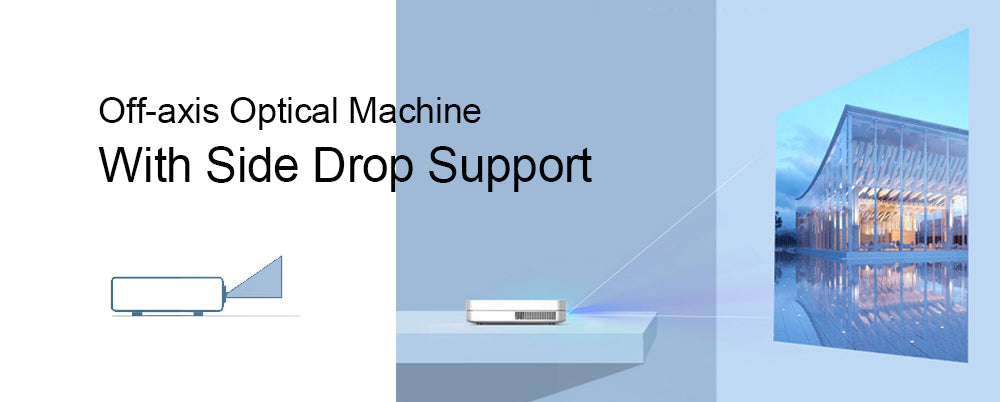 Sound quality
: the built-in 2 * 5W subwoofer
Quiet, good heat dissipation: the use of electric motors produced by Japan Electric, completely electric focus, no lag, the heat sink is made of 65W margin of precision heat pipe + pure copper fin design, high-quality fan, continuous high bright use, no high temperature and noise.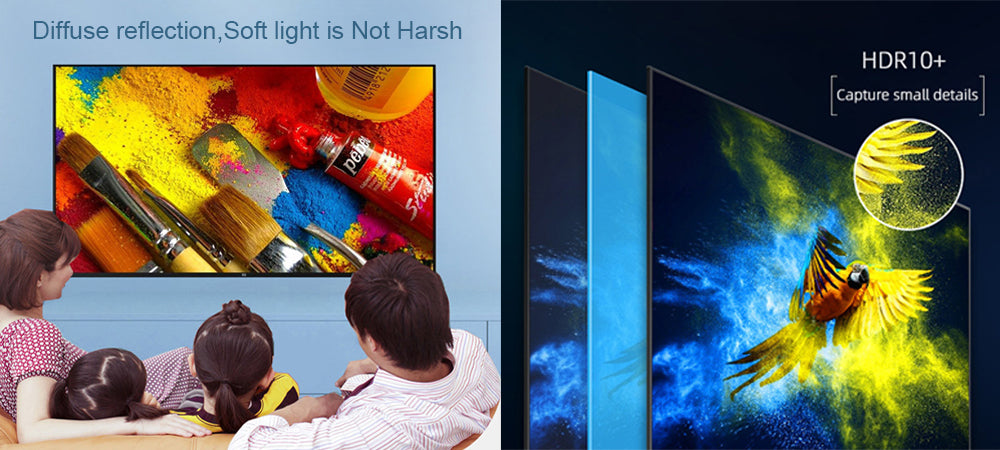 System
: built-in Android system, professional overseas version of the same screen technology and support adaptation, very stable performance, not card, not dead, running very smoothly, desktop UI, easy to use, wireless same screen, connected to a 5G router without lagging phenomenon.
Description
Model Number: K1
NOTE:
Copyrighted content from Hulu, Netflix, and similar services CAN NOT be mirrored or screencast. Download and use the apps directly through Capsule to view copyrighted content from these providers.Chromecast is not supported.
Display
Display Technology: TI DLP 0.23 WVGA DMD*RGBLED (With Off-axis Ray Machine)>100%
Native Resolution: 1920x1080
Brightness: 600 ANSI lumens
Lamp Life: 30, 000 hrs
Aspect Ratio: 16:9
Contrast ratio: 2000:1
Throw Ratio: 37.4 in:1 m
Offset: 100%
Focus Adjustment: Electronic focus
Projection Mode: Front/Rear/Front Ceiling/Rear Ceiling
Keystone Correction: Auto (vertical ±45°) Manual (horizontal ±10°)
parameters:19V-2.1A DC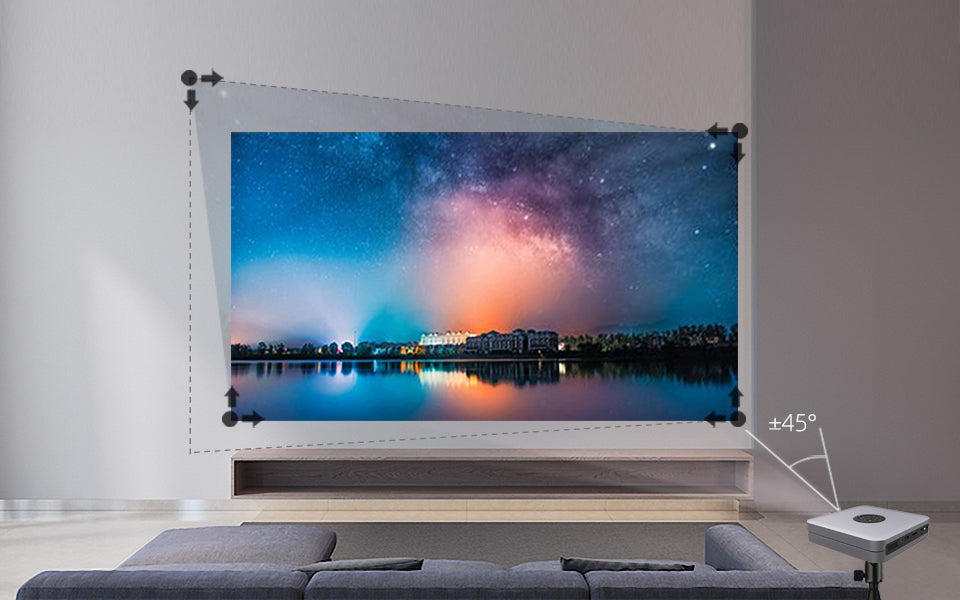 Interface
HDMI: HDMI 1.4 up to 1080p input
Micro USB: Charging & Data Storage/Connection via USB OTG
Control
Physical Buttons: Power / Volume / Mode Switch
IR Remote: D-pad Mode/Mouse Mode
BT Remote App: Android & iOS
Hardware
CPU: CPU:MStar6A648 Speed:64 bits CPU: Contex A53
GPU: Mali-450
RAM: 2GB DDR3
ROM: 32GB eMMC
Speaker: 2*5W
Wi-Fi: 802.11a / b / g / n
Dual Frequency 2.4 / 5GHz
BT: BT4.2
Fan: <20dB
Software
OS: Android 7.1
OTA: Supported
App Store: Supported
What's In The Box
k1 projector, power adapter, manual, remote,hdmi cable,12-month warranty, and our friendly customer service.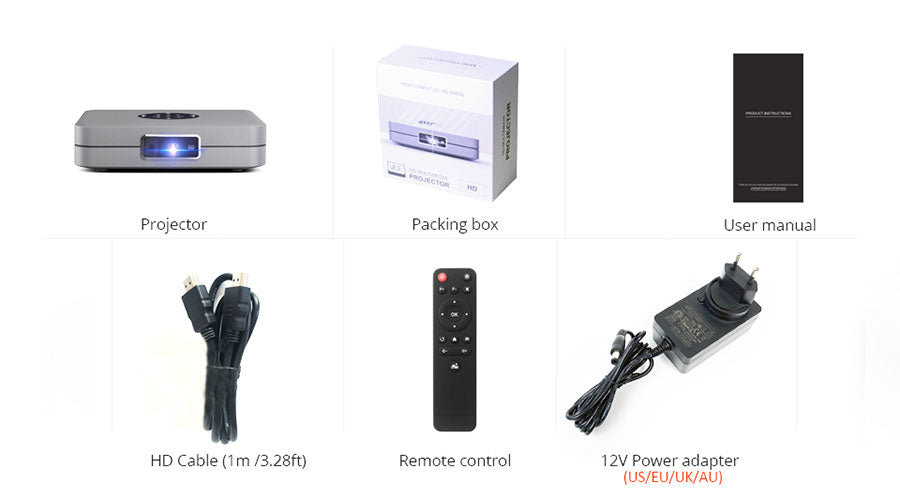 Packaging materials
Machine size: 173*173*40mm
Product volume :470.0 cm * 330.0 cm * 480.0 cm 
N.W./G.W.: 1.35kg / 17.5kg