Intelligent Sweeper Robot Whole House Planning With App,Camera,Silent,Self-charging
$159.00
Regular price
$399.00
Intelligent Sweeper Robot
3rd Generation of intelligent sweeping robot, equipped with 1 million pixel level camera, ESLAM navigation map building, can voice call to indicate failure. With security monitoring, voice dialogue, self-learning, navigation map building, gyroscope accurate navigation, automatic return to charge, breakpoint endurance, intelligent escape, DC brushless motor, sweeping and mopping interchangeable functions.
The mobile app allows you to view your home screen in real time and keep track of your family's safety. It also supports HD video and photo sharing.
Real-time mapping A clean game at a glance
Memorize distance and location to improve sweeping coverage and sweeping efficiency.
Gyroscopic precision navigation
The gyroscope of the international IEC standard is used for precise navigation control, and the machine's travel direction and distance are memorized to ensure that the robot sweeps in a straight line according to the planned route without yawing, and the cleaning path is more regular.


Automatic return to charge
When the battery level drops below 20% or when cleaning is complete, the sweeper will quickly recharge based on the positioning system that calculates a reasonable return path.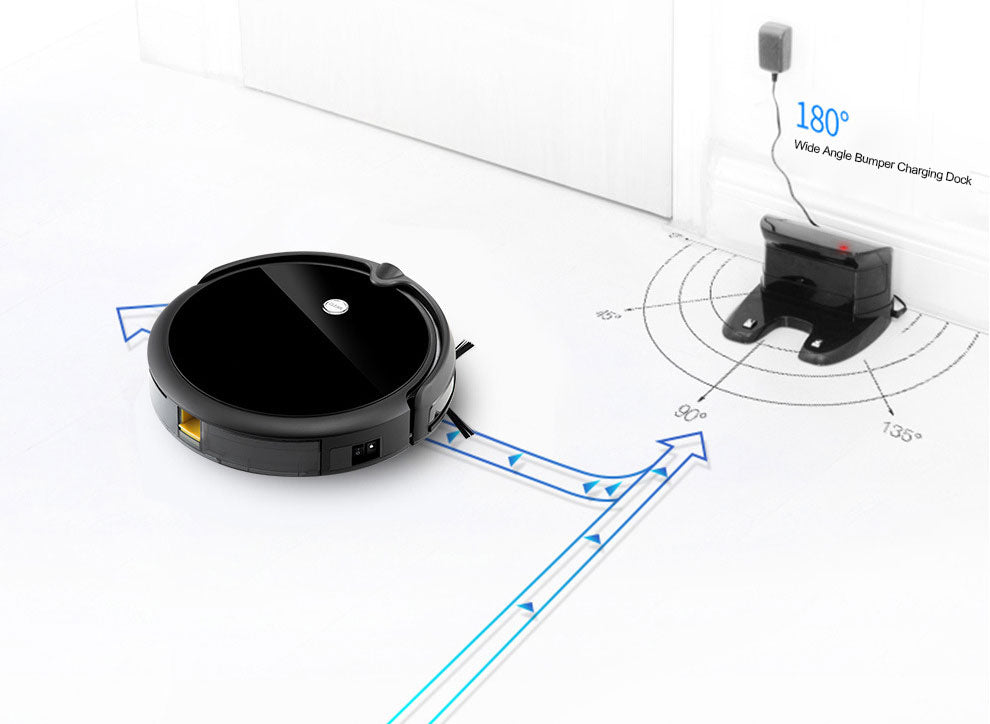 Quickly locate and get rid of entanglements in complex environments.
Powerful gathering suction force with strong cleaning force, equipped with imported Nidec DC brushless motor, constantly generating 1200Pa suction force to roll the floor at high speed, special material to prevent jamming and dust leakage.
Dust box and water tank are interchangeable
Large-capacity dust box/water tank, drawer type replacement, one-button disassembly, easier and more convenient for cleaning.
The cover is made of tempered glass mirror, polished, scratch-resistant and wear-resistant.
78mm slim body, free to go under the bed, under the sofa.
Meet complex environments and multiple needs
Remote control, intelligent booking
Accessories
Main unit, dust box, water tank, cloth, side brush*4, power adapter, remote control, cleaning brush, charging stand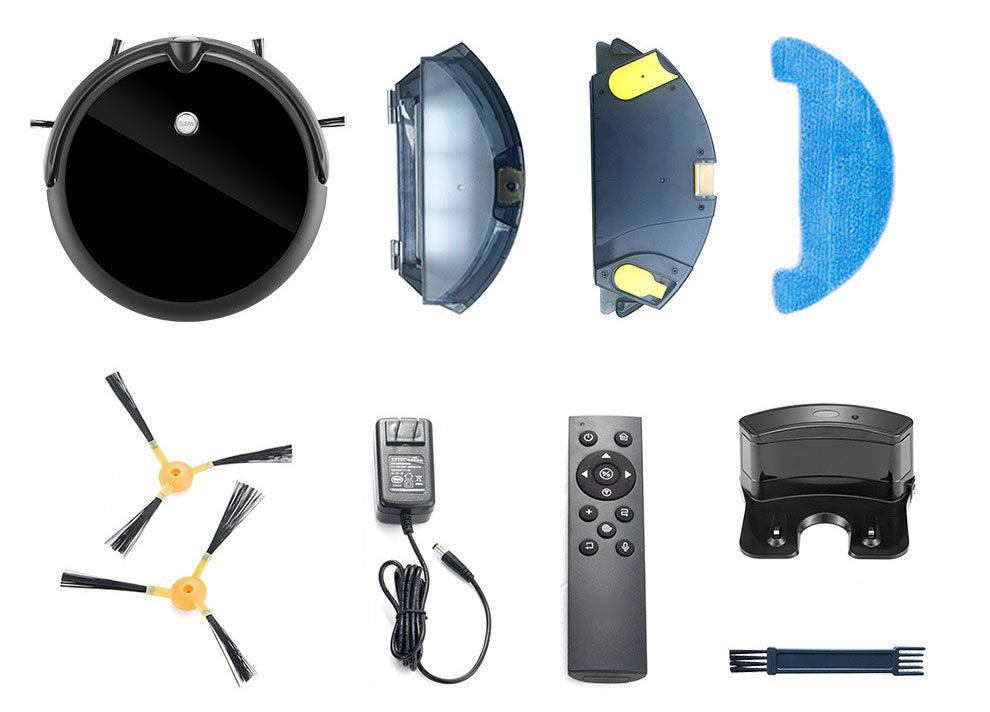 Packing Parameters:
Product Model:A3-CBL
Size: Diameter 315mm Height 78mm
Package size: 570*380*125mm
Net weight: 2.5kg
Gross Weight: 4.5kg
Dust collection box: 0.8L
Overcamber height: 12mm
Charging time: 4 hours
Cleaning modes: vacuuming, sweeping, mopping
Cleaning area: 120-200 square meters
Battery life: 120 minutes
Battery Capacity: 2600mAh
Control Mode: Body/Remote/App Control
Sweeping modes: automatic sweeping, focused sweeping, partial sweeping, edge sweeping
Noise: ∠55db
Climbing height: 25°
Water tank capacity: 0.35L