Mini ultraviolet disinfection machine small multifunctional disinfection box portable disinfection cabinet
$18.00
Regular price
$20.00
Ultraviolet cell phone disinfection box electronic disinfector multifunctional cell phone UV sterilization box
Ultraviolet sterilization machines can kill up to 99.9% of bacteria by sterilizing sterilized items at 360°. Press the clean switch so that the light stays green to start disinfecting; after 5 minutes of operation the cleaning is finished and the machine will automatically stop.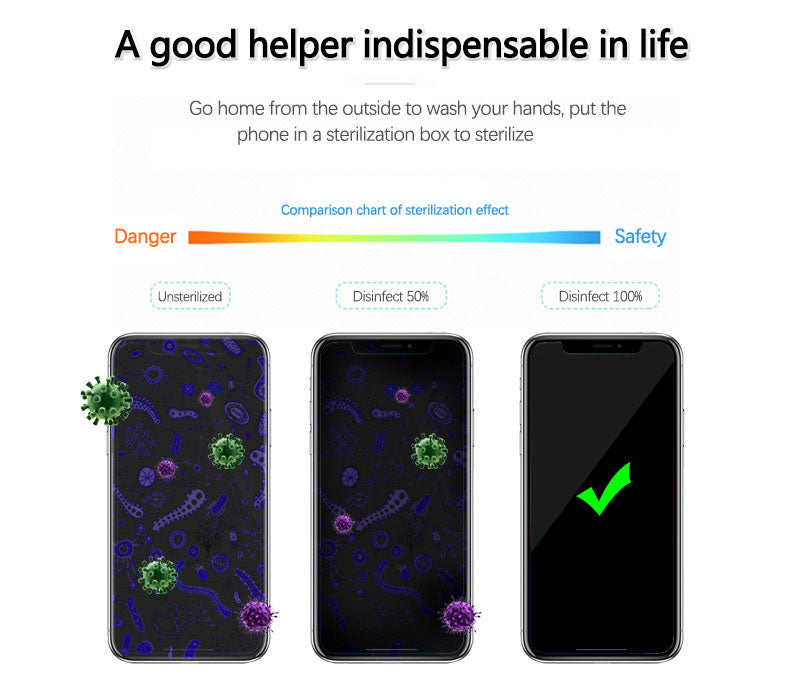 Real technology: UV LED lamp beads (non-UV glass tubes) with high disinfection capacity. Bead protection, cavity design to prevent loss of small objects.
Comes with universal USB cable, can be mobile power, USB plug. A wireless charging version is also available.
Smartly controlled doses of UV exposure protect you and your family from invisible and harmful organisms while remaining safe .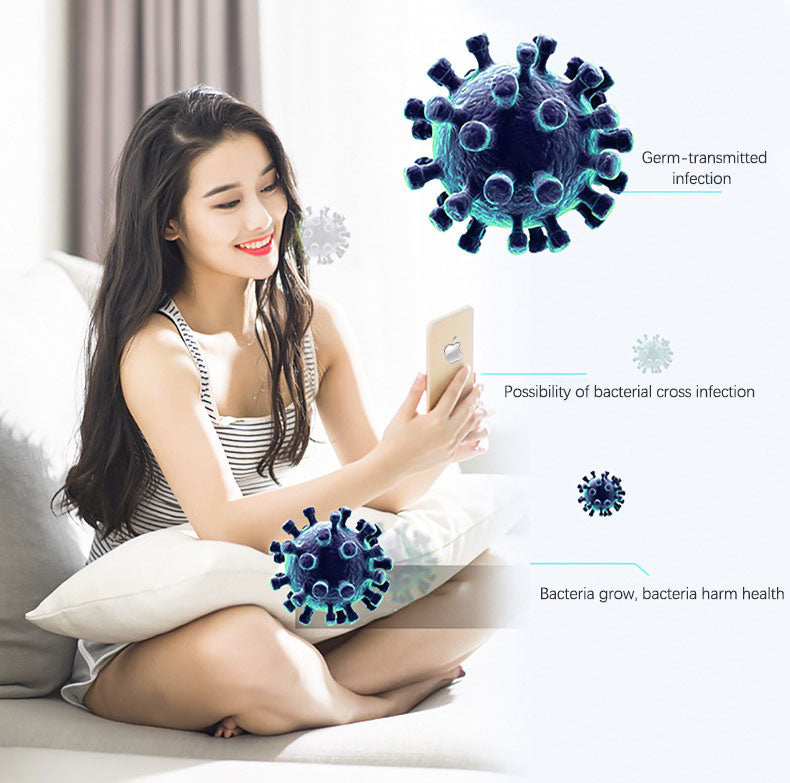 Use powerful UV disinfection technology to make it an excellent screen cleaner for mobile phones.
Suitable for smartphones up to 6.5 inches.
UVC-LED disinfection
Voice broadcast/wireless fast charging
360° sterilization
Aromatherapy function
ABS material
CE/FCC/BSCI certification
Quality Assurance
Multifunctional disinfection box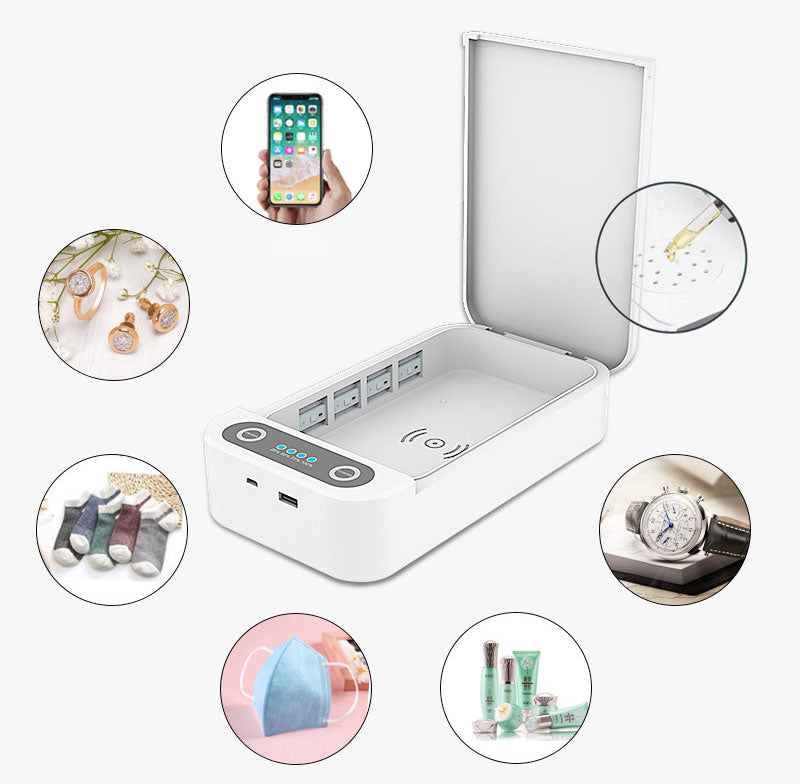 Description
Model: UV-LED-001/UV-LED-002 Wireless Charging
Size: 225*123*48mm
Material: ABS
Weight: 324g
Input voltage: DC 5V Input current: 5V/2A
Disinfection power: 2W
Disinfection method: UV-C LED

*:: Do not use ultraviolet light on eyes or skin.Keep children away.