Magnimage S series LED Sending Box S200 T4S T16S LED Display Controller
$190.00
Regular price
$280.00
Magnimage S series transmitting equipment products, including transmitting card and 2K, 4K independent master control three products, with a variety of output interfaces, with super output, input capacity; combined with self-developed bandwidth expansion technology, free wire technology and C-LINK debugging software, can meet a variety of LED screen ultra-wide, ultra-high resolution signal configuration and screen display needs..
LED-S200 Sending Card
: output 2 million pixels, input 4096px (widest/maximum)
Single mesh 1.0 megapixel 
Through its self-developed bandwidth expansion technology, the single-port band load of 650,000 pixels is boosted to 1 million @ 60Hz, with no frame degradation in the refresh rate.
LED-T4S Sending Box
: Output 4 million pixels, input 4K*1K/@60Hz(LED-T4S independent master control DVI input interface, can support 4 million pixels input, i.e. 4Kx1K/60Hz)
LED-T16S Sending Box
: Output 10.4 million pixels, input 4K*2K/@60Hz
The 2K/4K independent master controller supports LAN control. It can be connected via computer and network cable in the same LAN to achieve unified management of multiple independent controllers in a project with large resolution LED screen.
C-LINK Broadcast Control Software
C-LINK is the debugging software specially developed for LED display calibration by Miprovision, it can be used by connecting and sending equipment; it can realize online monitoring, intelligent setting, intelligent scale sequence, redundancy setting, EDID management, Gamma value, brightness, contrast, RGB color management and other functions for LED display.
It also has the following four main functions.
1: Free alignment function
With no more than a single mesh with load, through a unique free routing technique.Make each mesh band load can be fully used, and leave the blank does not count into the band load range, in the small pitch screen or shaped LED screen project, play a cost-saving role, cost-effective.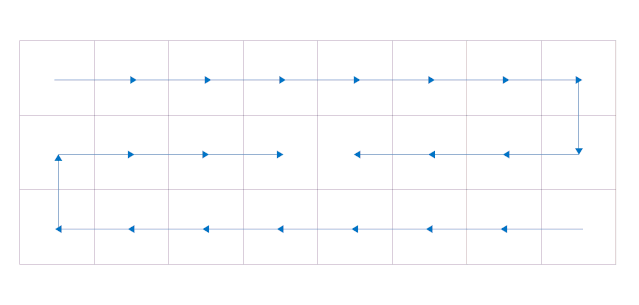 2:Calibration function
C-LINK broadcast control software supports the correction function, which can correct the brightness of the LED screen, improve the uniformity of the screen display and make the screen display effect consistent.
3: Stitching Function
C-LINK broadcast control software supports stitching function, which completely solves the problem of physical installation of LED screen stitching and makes the screen display more perfect.
4: Playback Function
In C-linK debugging software, the built-in S-LINK studio software can play video, picture, text, clock, weather and other functions to solve the problem of LED screen content playback.