HOW TO TEST LED
These days, more and more customers call us for service, which actually not our sold LED displays. No matter who you are reading our website, we take the great honor to share how to test an LED panel, how to locate the problem on this page. We highly condemm those companies dump customers alone to face the terrible situation, also condemm poor quality product and service.
The positive thinking is that - usually one entire led display screen has only one sending card, one cabinet has one receiving card and 3-4 power supplies. So the 1st step is to remove the problem possibility of those devices, and for an local engineer with good tech background, it's not quite difficult. If all those possibilities are eliminated, we would focus on the led module tiles.
A tutorial page is limit to describle all, but we would like to let you know - Before you begin to find out which part of the led module / panel/ tile failed - driving ICs or LED or PCBs, and after you've tried fixing it, you need to do below steps to inspect:
1. What you need are parts like: LED module/ panel/ tile, Rainbow cables, Configured Receiving card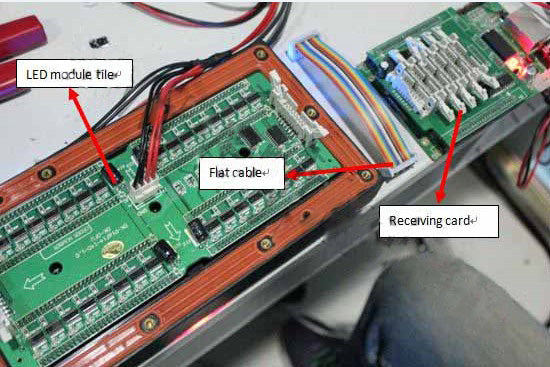 2. You would find a test button on the receiving card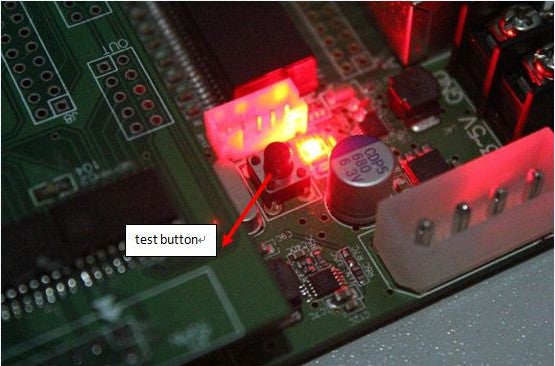 3. Connect the module and receiving card, with the flat cable. (Please notice a good quality IDC connector would be tight, and you need press heavy. What we choose is the "Rainbow Ribbon Cable" and "IDC Connector with Gold-plated PIN", which is the highest industry standard.)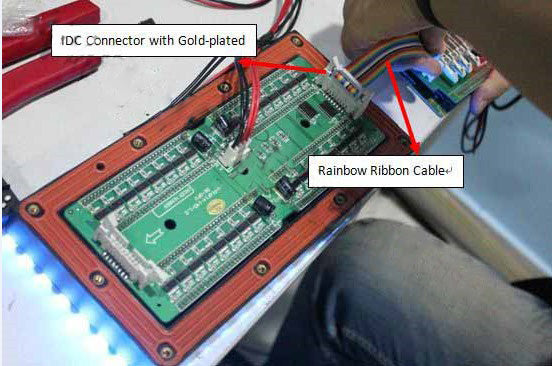 4. Connect ready, and the following you need to press the test button on the receiving card.

5. Press, and the led display module tile would show "scan test mode".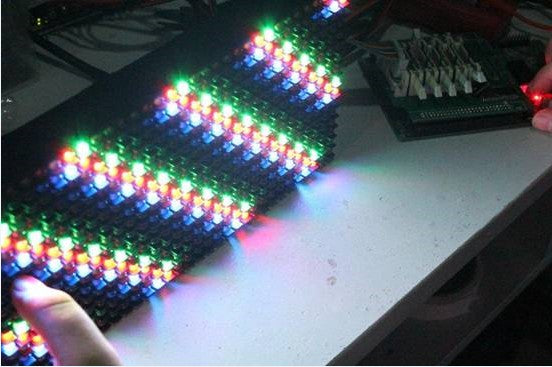 6. Press, and the led display module tile would show "grey level test mode".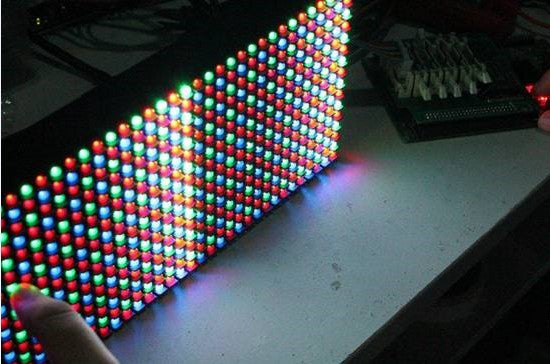 7. Press, and the led display module tile would show "white balance test mode".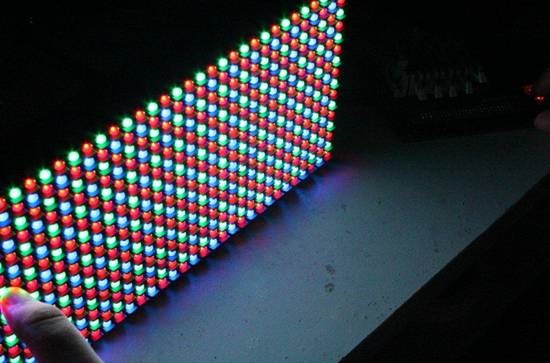 8. Press, and the led display module tile would show "red color LED test mode".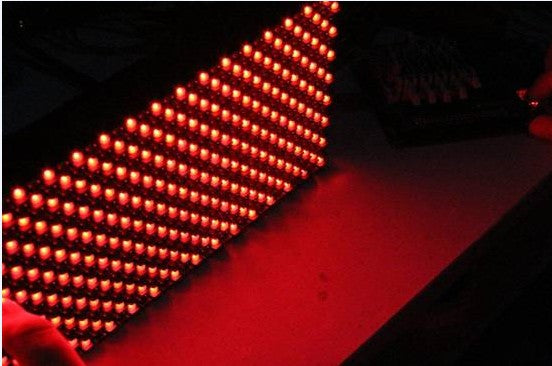 9. Press, and the led display module tile would show "green color LED test mode".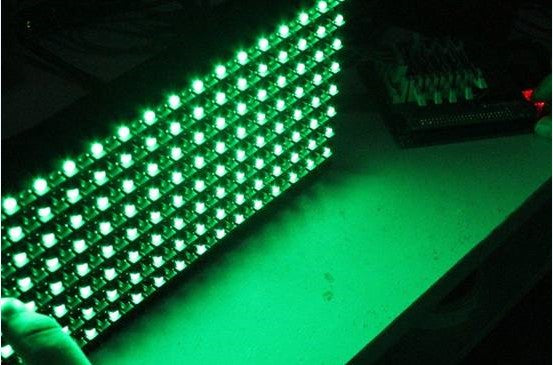 10. Press, and the led display module tile would show "blue color LED test mode".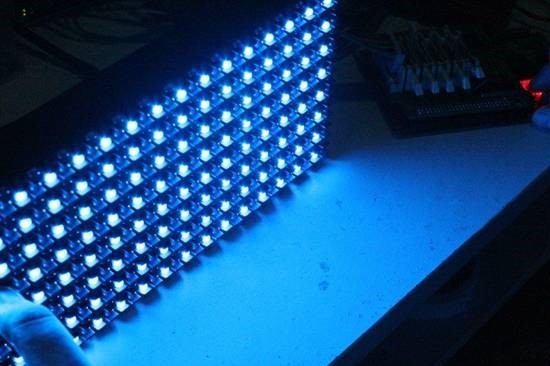 From what's shown on the module, you'd guess out which component or device of the led module title is failed, and fix it according to your conclusion.
One company could not only "dare" to sell the led display and earn the money, but should also "care" to take time, energy and money to provide good service!
The topic is not to discuss a new business of buying an led display product, but to ask for the tech assistance, to service the led display screen they already have. Whenever we have to handle this kind situation, we feel deeply sorry for them, though their led displays are not bought from our company. And feel very shamed of those irrisponsible Chinese LED display companies. We just think some of the companies in the led screen industry field should pay more attention to their led display quality standards, but not bigger and bigger margin of profit, It harms in the long run. As well and as an electronic equipment, it is possible that some problems happen. But the important point is, when there's any problem, the led display supplier should take the responsibility and give the efficient, patient and continous service to their clients.
Things would be a little difficult when we provide the service to the led displays which are not supplied from us. The difficulty is that different companies may choose different design. For example when they ask for a "intelligent setup file" - RCG(receiving card configuration), CON( connection ), RSPS etc., we must know the circuit way of the led module. Without a module in hand to analyze, the only method is to try and try with the remote control, which would cost too much time.
If the problem is hardware part, things would be even more difficult. From the picture or video they provided, we need to eliminate the possible problems one by one - controller, power supply, flat cable, IC, LED...The high efficiency of that would require a lot of experiences. Our After Sales Engineers are experts on this, but for most of the cases, it's not quite possible to service on-field.
But if you think it's too complicated, we'd like to provide the service of that. We will see the status to quote you the cost of the service.