Clear LED display
Nowadays LED display products are getting more and more popular. Also there are more and more new products in the market, such as P0.7 LED display, P1.6 flexible LED display,
clear LED display
, etc. Today we will talk about more about clear LED display.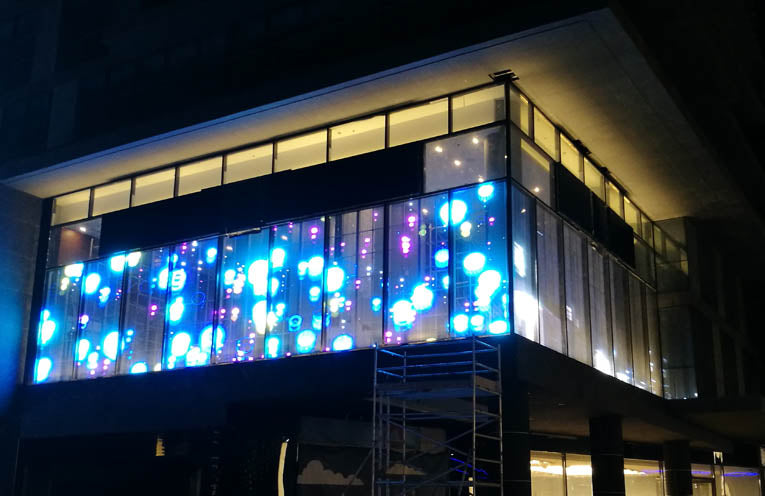 Clear LED display
Comparing with regular LED display, clear LED display has some great feature as below:
1)High transparency. Clear LED display is also called transparent LED display. The transparency of clear LED display is up to 85%. When we install the clear LED display on the windows or against the glass wall, it won't block the nature light and the outside view. Meanwhile, the outdoor billboard is very hard to get permit because many big cities have very strict law regarding installation of outdoor billboard. But indoor transparent LED display would be different. It is installed inside the building and it is also used curtain strip design, so it is easier to get the permit for the installation.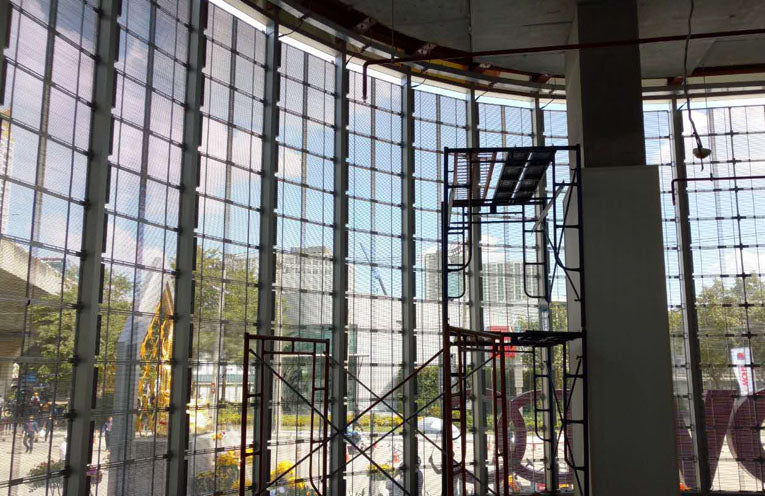 transparent LED display
2)Light weight. It has the lowest light weight design, each square meter of clear LED display only weighs 15kgs.
3)Lower power consumption. Comparing with regular outdoor SMD LED display or indoor regular LED display, the power consumption of the clear LED display is 30% lower.
4)Quick installation. The clear LED display is armed with fast lock design, with the feature of extremely light weight, the installation would be very simple and quick.
5)Multifunctional. The clear LED display could be used for both advertising screen application and event screen application.
So clear LED display has lots of potential in the market due to its great feature. Meanwhile, there are not many suppliers have this product in the market, so the competition is less than regular LED display product. Meanwhile, since clear LED has very high transparency, it could be embedded in the building invisibly. If the display content is properly, the visual effect of clear LED display could really be much more impressive than regular LED display. And that is also its selling point.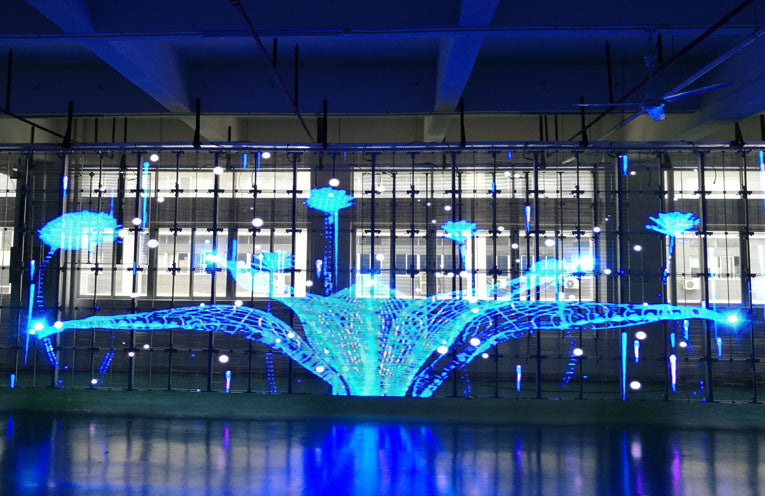 glass LED display