GOODS INSPECTION
Step one, check the cabinet packing:
1. Chek the cabinet packing: By wooden case or flight case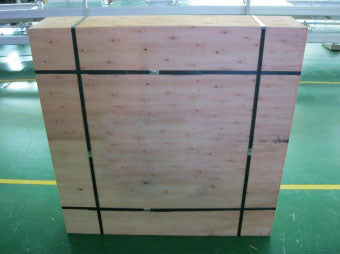 LED Display Wooden Case LED Display Flight Case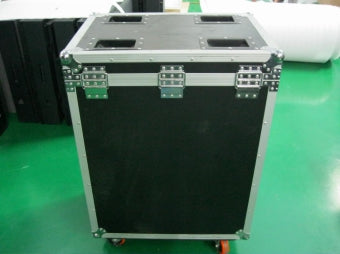 LED Display Wooden Case LED Display Flight Case
2. Check the cabinet quantity and appearance:
Please check the goods when you receive the goods, check if there are missed (out) or exceeded ones, check if the cabinet is packed as well as your required, check if there is any dirtiness ,damage or opened evidence, and make sure if it is your goods.
3. Cabinet Logo or Shipping mark
Flight case is printed print customized logo, wooden case logo by follow info:
A. Contract No.
B. Contained Led Display Cabinet Serial No.
C. Product N.W, G.W, external packing size.
D. Icons matching GB191: Upward, Moisture Proof, Stacking allowed, Handle with care.
Step two, open the spare part box and check with the packing list.
1. Open the spare part box
Please find the Packing List in the box, open the cabinet carefully, If it is wooden case packing, please pay attention not to damage the internal goods when open the box with blunt tools.
2. Check the packing list
Please check the goods, make sure what you received are the same as the packing list of shipment, including the following items:
A. LED display screen: including cabinets, modules, switch power supply, control cards, DVI card and other spare parts.;
B. Cables: including DVI cable, signal cable, power cable, all kinds of flat cables, and their spare parts;
C. Control software system: including installation CD, LED Control System Manual (if PC shipped, the control system software has been already installed in the PC);
D. Other spare parts: including for LED modules, LED lamps, cabinet keys, screws, steel installation plate, peripheral devices, etc;
E. Project documentation: outgoing inspection report, systems connecting diagrams etc;
F. Free preparations/Prepared free gifts: Dicolor CD, Dicolor catalogue, Dicolor LED Display User's Manual etc.
● As for the order actual condition,each order shipped goods and quantity subject to the order final packing list.
Step Three,casual inspection:
1. Check the cabinet appearance:
Check the mask color conformity ,any damage, and also if the back door can be opened freely.
2. Light up the casual inspected cabinet
A. Make sure LED screen related systems, check their functions.
B. Check the uncontrolled dots, module malfunction, and other hardware's malfunction.
● After finishing the above 3 steps, you can start field installation freely.