QR Code Green Pass Face Recognition Scanner
$620.00
Regular price
$1,500.00
QR Code Green Pass Face Recognition Scanner
SV-1082D, The new system supports the digital Covid certificate, coding, NHS COVID PASS, and read the information, safe and fast. with digital green pass, Temperature scanner with QR code.It is normally used in office building like visitor management,through the QR code ,the visior will get a temporary pass. And the QR code pass records could transfer through the device and smart pass software backgroud.

Applications:Can be used with access gates and attendance for communities, office buildings, schools, hotels, scenic spots, transportation hubs and other public service places.



Features:

 8-inch IPS full-view LCD display.
 Industrial-class appearance, waterproof and dustproof design which is stable and reliable.
 Supports 30,000 face database. The 1: 1 comparison recognition rate is more than 99.7%, the 1:N Comparison recognition rate is more than 96.7%@0.1% misrecognition rate, and the live detection accuracy rate is 98.3%@1% misrejection rate. Face recognition pass speed is less than 1 second.
 Supports accurate face recognition and comparison while wearing a masek.
 Using industrial-grade binocular wide dynamic camera, night infrared and LED dual photo flood lamp.
 Support processors with strong performance: Rockchip RK3288 quad-core processor, Rockchip RK3399 six-core processor and Qualcomm MSM8953 octa-core processor.
 Supports human body temperature detection and temperature display. The best temperature detection distance is 0.5 meters. The longest distance at which body temperature can be measured is 1 meter. The measurement error

±

0.3 ℃.
 It only takes a few seconds for detection, and supports automatic alarm for body temperature abnormality.
 Attendance temperature measurement data is exported in real time.
 Supports various peripheral expansions such as ID card reader, fingerprint reader, IC card reader, two-dimensional code reader, etc.
 The documentation is complete and supports secondary development.
 Support system level, APP offline level, APP + background network level multiple API docking.
Software supports 30 languages, Fahrenheit and Celsius switch, stranger record status switch, high temperature personnel email notification.
Cloud capabilities
Support for advertising, can be displayed in a split-screen (when no one passes, the machine automatically broadcast ads, the content can be freely set in the background)
Support Questionnaire  (e.g., have you recently had a fever, cough, etc., have you been in contact with a COXXX-19 Prtint, etc., Entrants will answer your pre-set questions on the device)
Support image screensaver interface can be customized
Supports real-time temperature display (can also be hidden)
Support the device to connect to the printer, support for built-in scanning QR code device
Supports custom HDMI output function
Appearance and size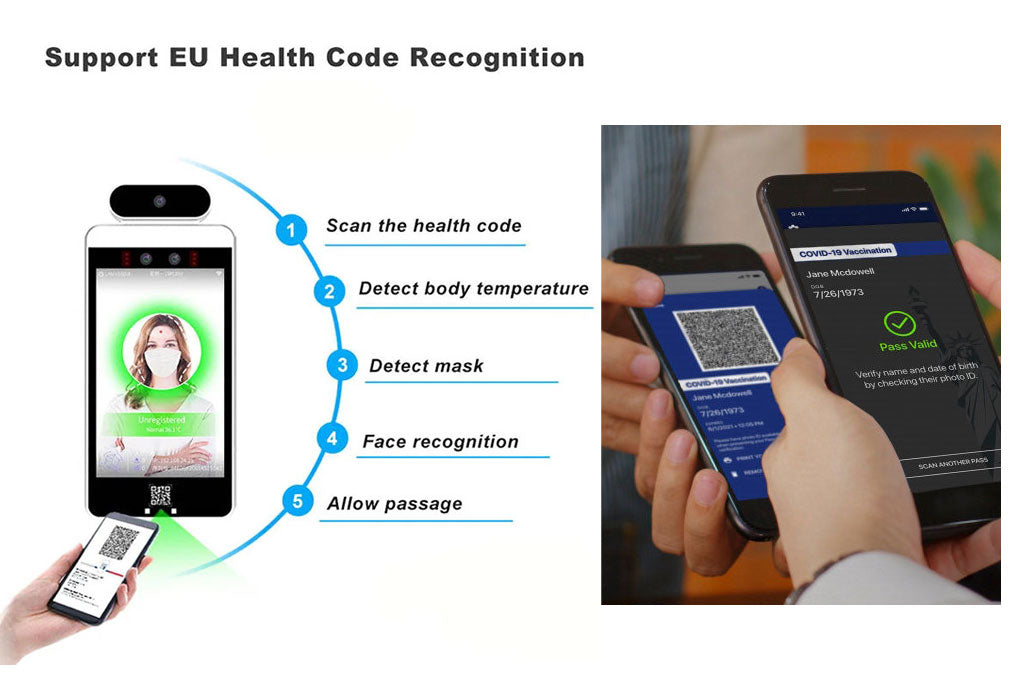 Fixed way
1. Fix the wall mount bracket to the wall installation position specified by the device with screws;
2. Fix the upper slot of the module device on the mainframe hook of the wall-mounting bracket, and fix the hole under the device with a combination screw below.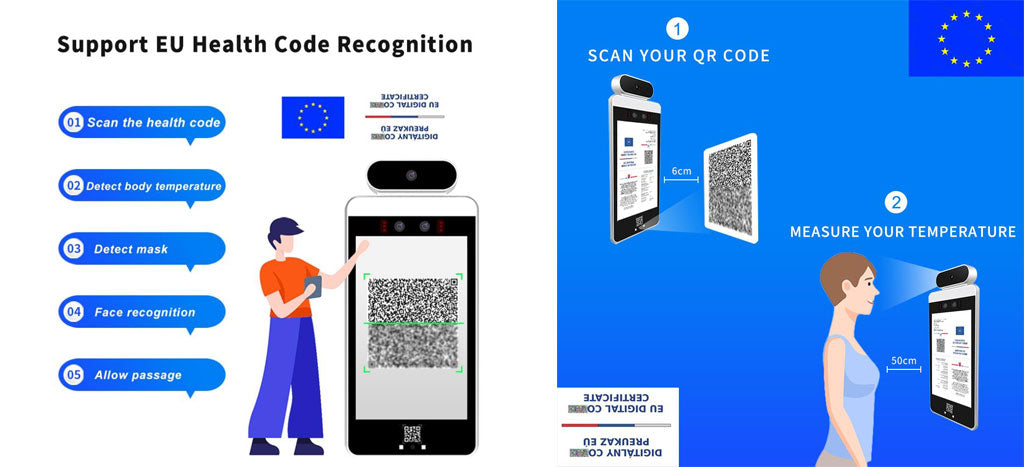 Wire interface definition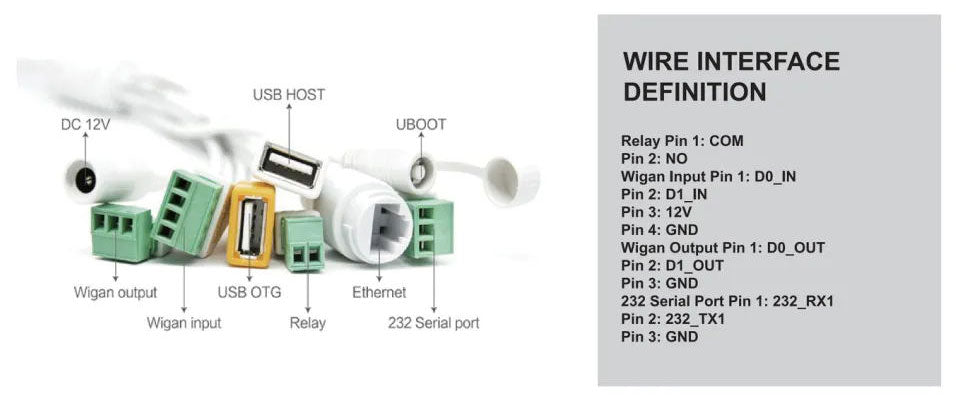 Specifications:
General parameters
Power: DC12V(±10%)
Operating temperature: 0℃~40℃
Storage temperature: -20℃~60℃
Power consumption: 13.5W(Max)
Installation method :Screwed by wall mount bracket
Size Standard:274.24*128*21.48(mm)
IC card / ID card:296.18*132.88*25(mm)
Packing list: Machine * 1, power adapter * 1, manual * 1, certificate of conformity * 1

Exclusive distributors

France & Belgium


HAND & VIE 
+33 03 84 68 46 20

Further Information:
SV-1082D
SV-1082D Smart Pass Specification