Highly Accurate OLED Pulse Oxymeter/Oximeter Finger Type
$12.00
Regular price
$20.00
Highly Accurate OLED Pulse Oxymeter/Oximeter Finger Type
The main indicators of oximetry are pulse rate, oxygen saturation and perfusion index (PI). Oxygen saturation (SpO2 for short) is one of the clinically important basic data in practice. Oxygen saturation is defined as the percentage of total bound O2 volume in total blood volume as a percentage of total bound O2 volume.
Applicable population: people with vascular diseases, people with respiratory diseases, people over 60 years of age, people who work more than 12 hours a day, people with extreme sports and high altitude hypoxic environment, people with chronic alcoholism.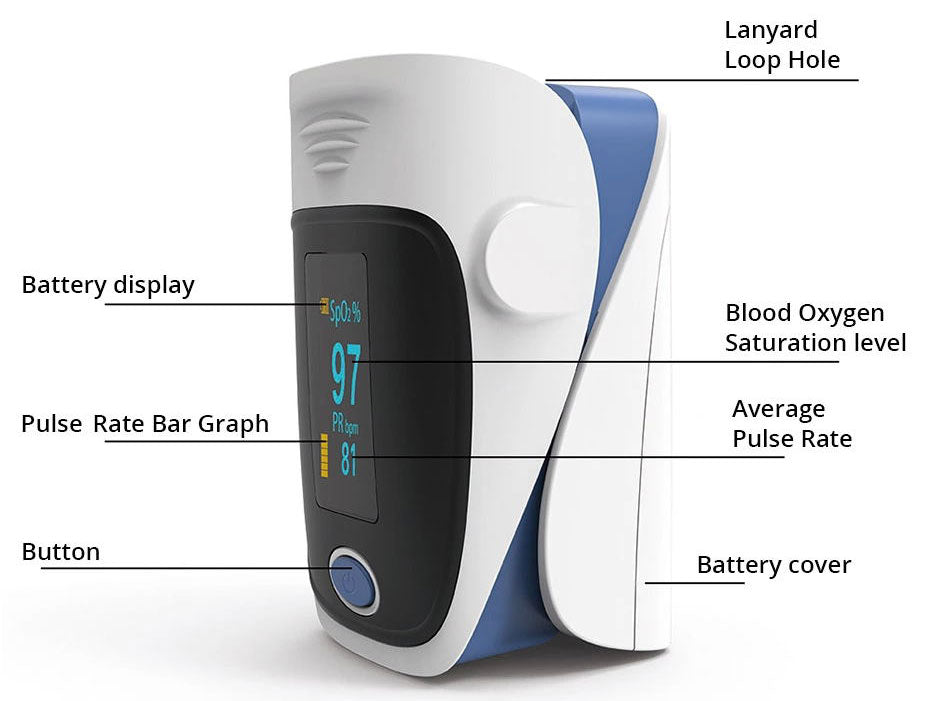 FINGERTIP PULSE OXIMETER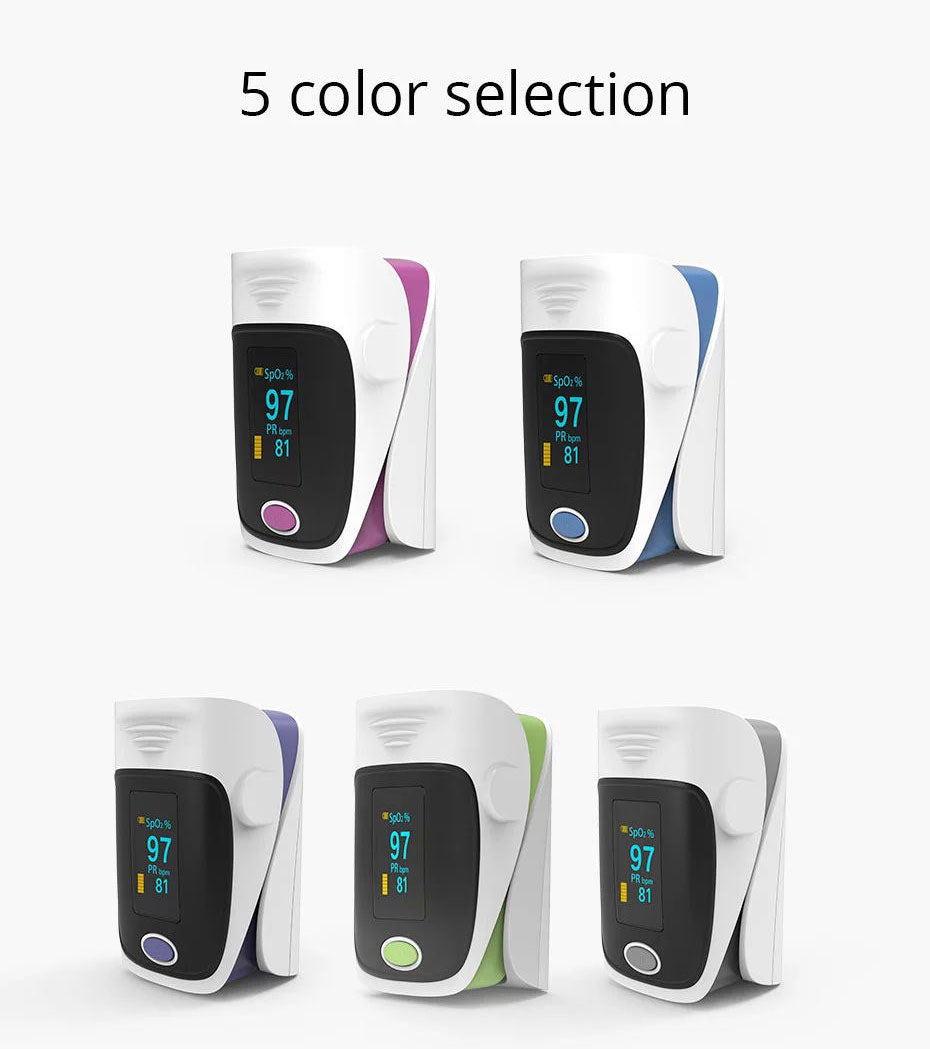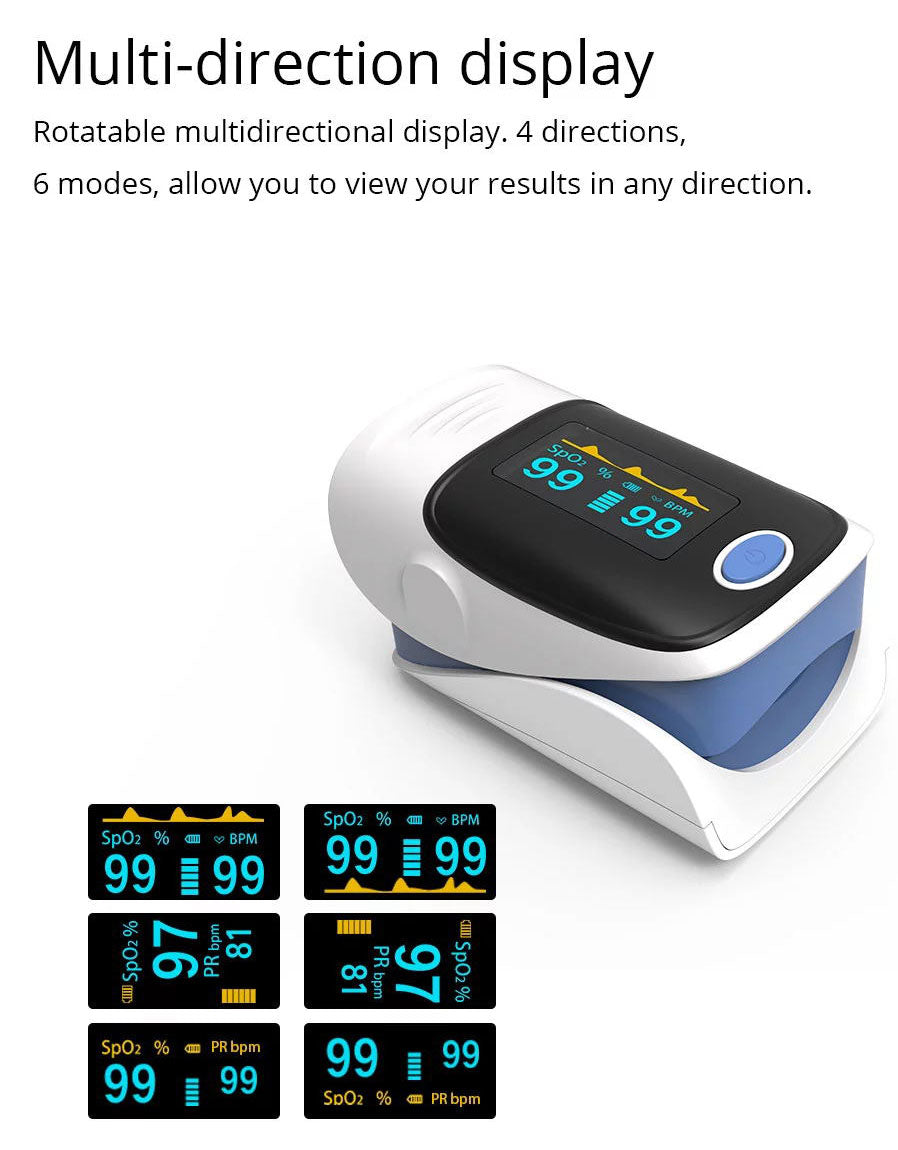 Product Name :pulse oximeter
power consumption: Smaller than 30mA
Operating temperature :5°C~40°C
SpO2 Measuring Range :35%~100%
Accuracy :±2bpm or ±2%
Display :LCD display Pulse rate display :30~250BPM
net wight :31.4g
dimension :60mm*35mm*37mm
EMC :type B class 1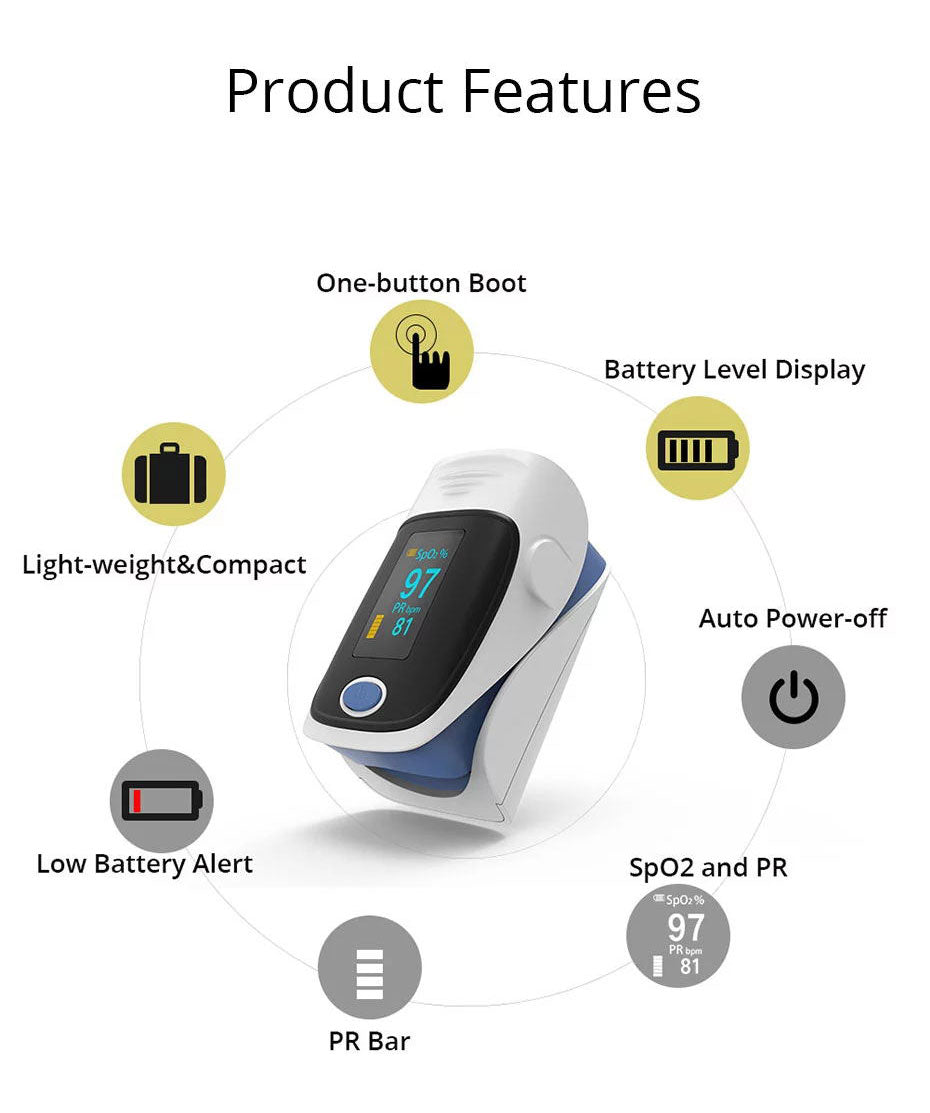 LCD liquid crystal display with backlight, you can change the direction
1 Blood oxygen saturation and pulse monitoring, waveform display.
2 With menu operation.
3 Low power consumption, continuous working for 50 hours.
4 Small size, light weight, easy to carry.
5 Low voltage alarm display, automatic power off.
6 Use standard AAA batteries.
7 Product function detailed instructions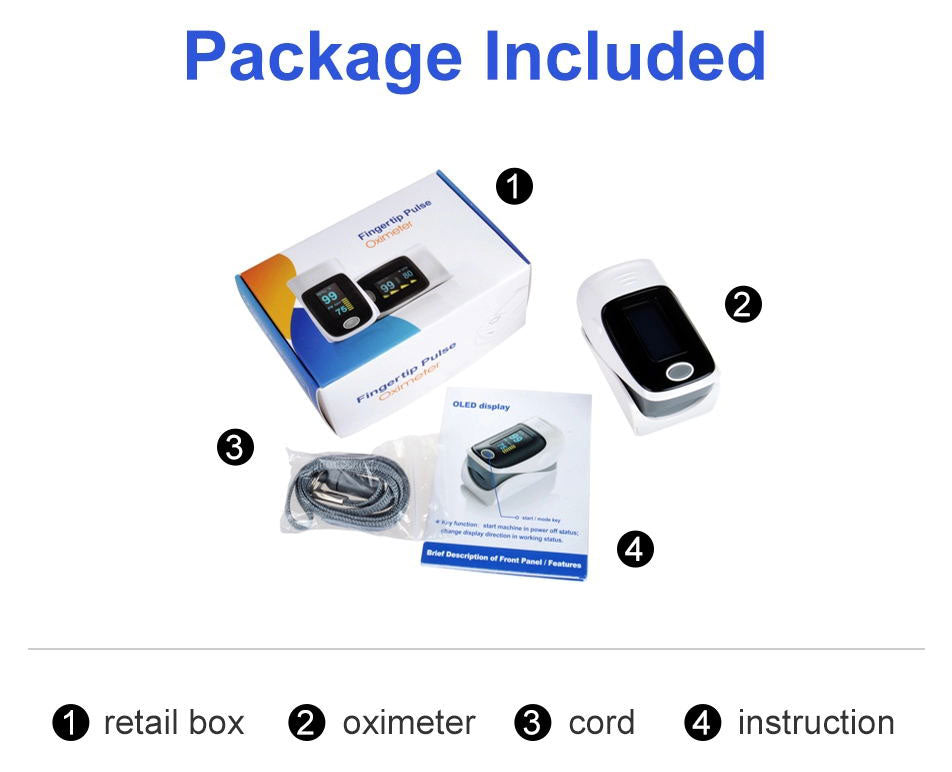 MSAS 100pcs/box 43.5*28*20cm 6KG